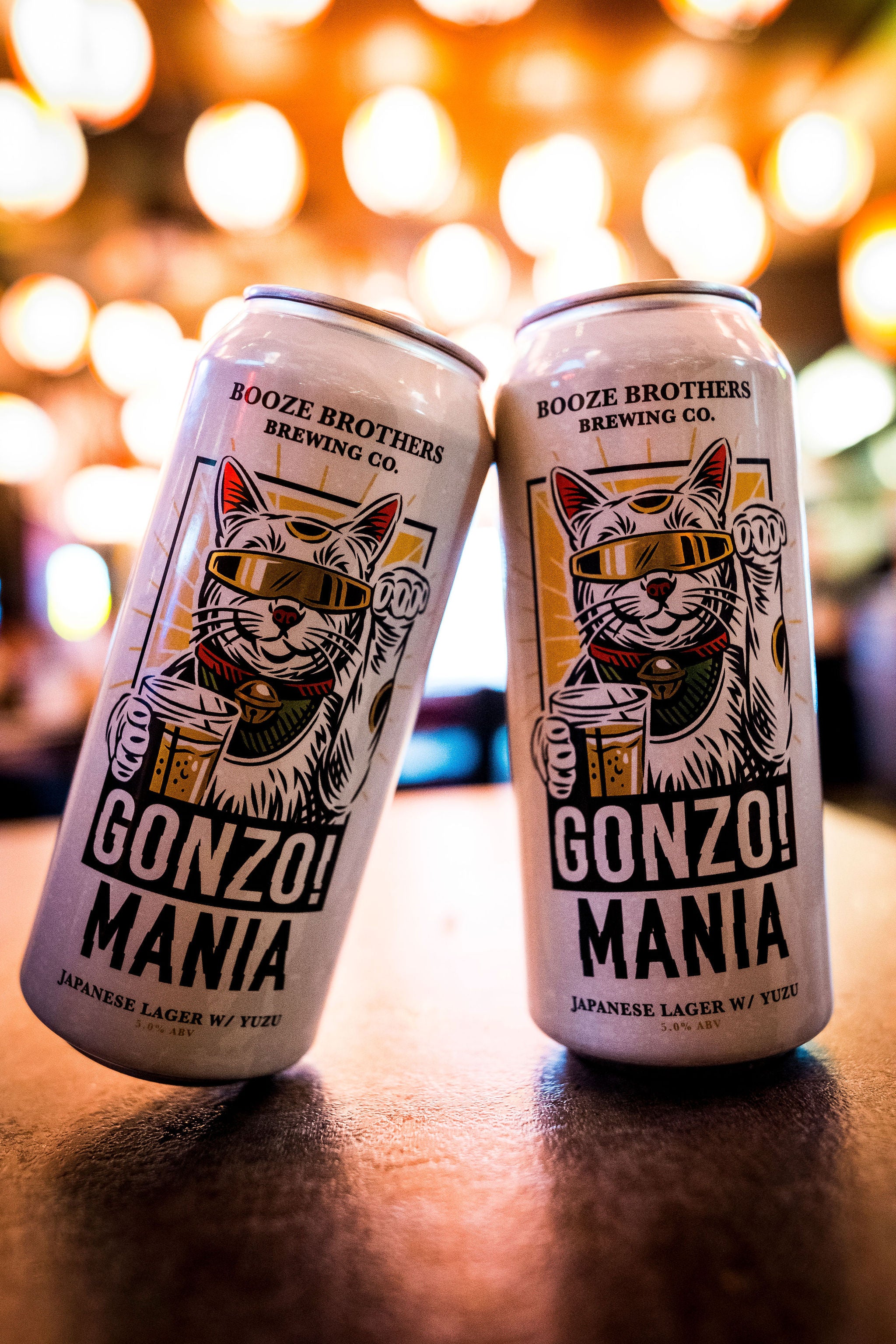 Collaboration with booze brothers brewing..
GONZO! MANIA
Japanese Lager brewed with rice and yuzu!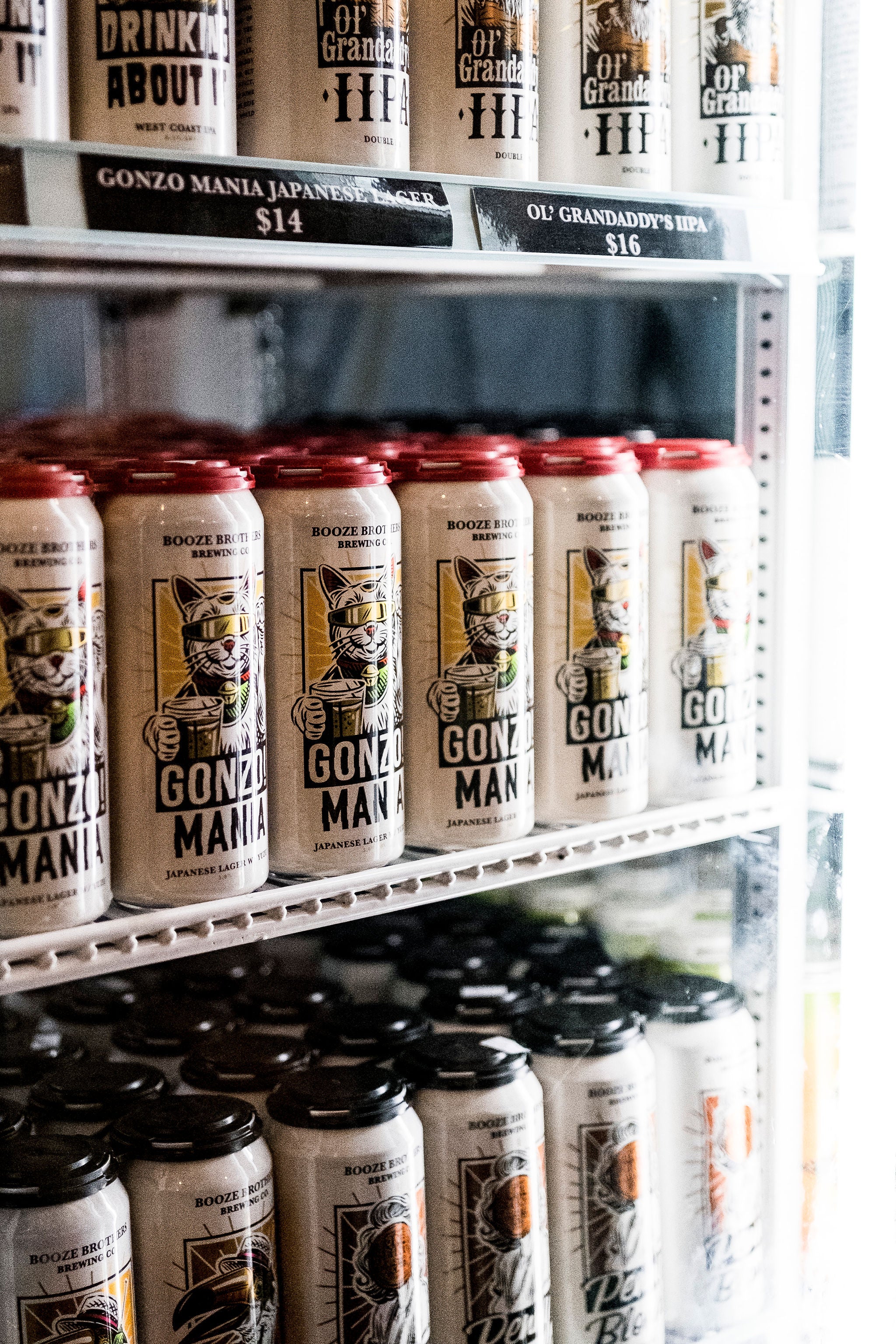 Available throughout California..
LIGHT, REFRESHING & CITRUSY !
FIND OUR BEER!
GONZO! BOOZE BROS! BIG PIG LIQUOR! COASTAL LIQUOR! URGE GASTROPUB! THE PIZZA TAPROOM! THE SMOKING GUN! RETRO TACOS! PACIFIC BEACH FISH SHOP! KNOCKOUT PIZZA! FIX AUTO TEMECULA! SD TAPROOM! THE MILL FALLBROOK! MESS HALL BAR! FLIGHT LINE TAP ROOM! THE MUSIC BOX! VISTONIAN! SIDE YARD PUBLIC HOUSE! HOLIDAY WINE CELLAR! THE SWITCHBOARD! TOTAL WINE! CROSS STREET CHICKEN & BEER! B AND K B POOL! SALUD! COAST 6450! TASTE & THIRST! WINDMILL FARMS! HOPPY WINE AND SPIRITS! EMERALD SPIRITS! WILSON CREEK WINERY! FRAZIER FARMS! BLACKBEARD'S CRAFTS! BEST PIZZA! THE DOG! SEASIDE MARKET! GREAT AMERICAN CRAFT SPIRITS! THE HOP STOP! BOARD AND BREW! BEVERAGE HOUSE! NATIONAL CITY LIQUOR! BOTTLECRAFT BEER SHOP! GOAT HILL TAVERN! BEER TOWN! MIC DROP COMEDY! BIRDIES N BREWS! TUESDAY NIGHT BEER SOCIETY! THE BRASS TAP CORONA! VILLAGE ROOTS DELI & TAPROOM! KNVS! PACIFIC WINE MERCHANTS! PIZZA PORT! BRICK X BRICK! THE FIFTH! GARAGE 79! CORKED! THE BREWERS TAPROOM! BAYSIDE LANDING! JUNE LAKE COMMUNITY CENTER! ASTRO PUB! COMMON THEORY PUBLIC HOUSE! EBULLITION BREW WORKS AND GASTRONOMY! ANGELO'S BURGERS! STOUT BURGERS AND BEERS! CRISCITO PIZZA! POUR COMPANY! ... and more!